Plant Science and Agriculture (IJPSA)
---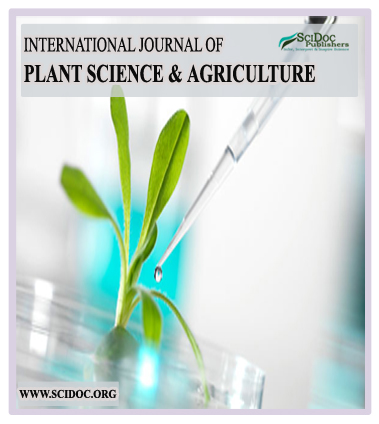 International Journal of Plant Science and Agriculture is a comprehensive, peer reviewed publication that helps dissemination of original work, contributing to greater understanding and awareness of research and studies of plant science and agriculture.

IJPSA enables researchers and scholars around the world to collaborate on addressing global challenges related to food production, processing, storage, distribution and consumption. It also focuses on advanced research in plant sciences that tackle irrigation, soil and climate changes to enable developing countries advance crop production.

IJPSA published by SciDoc, is an open access journal that covers original research, latest developments, review papers, scientific data, editorials from leading scientists and scholars around the world including but, not limited to the following fields:.
Plant Science
Crop Science
Horticulture & Botanical Aspects
Photosynthesis
Chloroplasts
Algae and Fungi
Plant Biology
Gymnosperms
Apiculture
Sericulture
Ferns
Evolution of Plants
Plant Biotechnology
Physiology of Plants
Plant Cogintion
Plant Cultivation
Plant Genetics & Morphology
Pesticides & Growth Regulators
Weed Science
Economic Importance of Plants
Plant Virology
Viticulture
Crop Irrigation
Plant Vegetation
Agronomics
Cultivation
Pest Management
---
Evaluating the Effect of Integrated Use of Farm Yard Manure and Urea on the Socio economic Performance of Tomato (Lycopersicon esculentum Mill) at Tselemti Woreda, North western Tigray, Ethiopia- Research Article

Gebretsadkan G*
Full Text Html
PDF
XML
---
Enhancing Productivity and Production of Onion (Allium cepa L .) Through the use of Improved Varieties at North Western Zone of Tigray, Ethiopia- Research Article

Gebretsadkan G*, Gebremicael Y, Kiros A, Abebe E, Gebrelibanos W, Tsehaye Y
Full Text Html
PDF
XML
---

Submit your details at :

editor.ijpsa@scidoc.org / editor.ijpsa@scidoc.net